Free phone calls, free texting SMS on free number
4.13.0
Free Phone Calls – Simplifying Communication for You
If you are looking for a calling app that can keep you in touch with your loved ones living abroad without costing you much then this app is ideal for your needs. Free Phone Calls, Free Texting SMS on Free Number is a cool app which enables you to communicate with friends and family members for free. It provides you with a separate number which can be used as an alternative number and allows you to make free phone calls. The charges for making calls and sending texts using this app are very low. You can make international calls very cheaply and even send texts to people living in various countries. While the advantages of this calling app are quite evident, it is extremely intrusive and can potentially compromise your privacy.
Dingtone requires you to sign up and create an account on the app first before using it for making free phone calls. There are three different options available for account creation. You can sign into your Facebook account, use your email or enter your phone number. After your account has been created, you will be able to make calls to anyone for free as long as you have an active internet connection. It doesn't matter if you have 2G, 3G or Wi-Fi internet, you can use it for making internet calls without having to pay a cent. The same goes for texting as well. You can send texts for free to anyone no matter where in the world they are. However, do keep in mind that internet calls can only be made to Dingtone contacts only.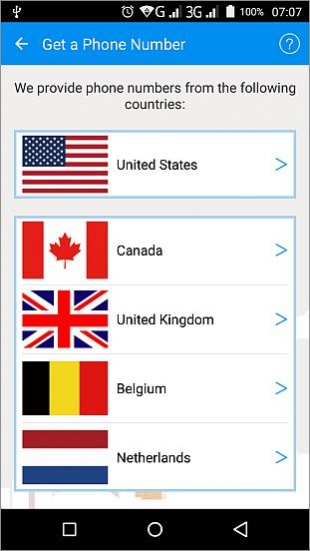 You can make cheap calls to international numbers using Dingtone as well. The rates for calling international numbers are quite low and are much cheaper than the ones offered by phone companies. You need credits for making calls to numbers directly. These credits can be earned through a number of ways. You can get them for free by watching video advertisements and completing various offers. Moreover, you can also purchase the credits using real money too. Similar to calling, Dingtone lets you send messages to numbers of various countries for a very cheap rate too. You have the option of sending texts to a group of contacts too.
Aside from free phone calls and international texting facility, Dingtone provides you an alternate number for your phone too. You can choose your separate number from five different countries including the United States, Canada, United Kingdom, Belgium and the Netherlands. Getting the phone number requires you to choose the country and the city whose number you are after. Then you will get to pick the number of your choice after which you can access it by spending a little money. You can use this new number as an alternative or separate line for your phone and make high-quality audio calls through it.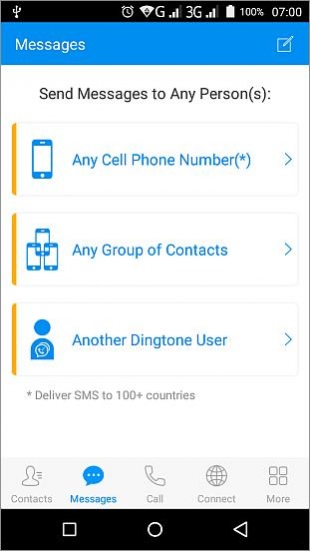 Features
User-friendly interface
Intuitive layout and design
Make free phone calls
Send free text messages
Cheap international calling for various countries
International texting facility for over 200 countries
Push to talk feature for turning your phone into a Walkie Talkie
Option for making conference calls
Make free group calls
Get a secondary number for your phone
Conclusion
Free Phone Calls, Free Texting SMS on Free Number is an app which is directed towards people who want to save money while calling and texting people living abroad. It allows them to make free phone calls and send SMS for free to contacts that are using Dingtone. It is definitely an app worth having on your phone if you aren't concerned that much about your privacy.
---
Add a review
Tell us your experience with
Free phone calls, free texting SMS on free number
4.13.0
RELATED PROGRAMS
Our Recommendations
---
---
---
---